Porcelain Veneers Regina, SK
Composite & Porcelain Veneers
When you see a person with an even, perfect, brilliantly white smile, it's very likely that they have received dental veneers. Porcelain veneers are thin shells that are placed over a person's natural teeth. They are among the most popular cosmetic dentistry procedures, ensuring that you'll receive a smile that you love to show off. When looking for a San Diego veneers dentist, choosing a prosthodontist with years of experience will guarantee a successful, attractive outcome.
We can improve your facial appearance and boost your confidence with dental veneers by hiding your natural teeth behind a very thin layer of porcelain. Veneers can be used to change the shape, size, color and symmetry of the teeth and smile.
Veneers are an ideal cosmetic solution for everyone who desires a beautiful smile with minimal invasions into their teeth.
Southland Dental Clinic of Regina
2905 Gordon Rd, Regina, SK S4S 6H7
Monday: 7:30am-4pm
Tuesday: 7:30am-4pm
Wednesday: 7:30am-4pm
Thursday: 7:30am-4pm
Who May Benefit from Dental Veneers
Typically, dental veneers are created from porcelain material that matches the natural appearance of healthy, white teeth. The veneers are specially created to fit the size and shape of your teeth, ensuring that you have a natural resulting smile. Each veneer is a thin, individually crafted shell designed to sit on top of teeth. Unlike natural tooth tissue, which becomes discolored by tobacco, wine, soda, coffee, and other dark beverages, porcelain veneers resist staining. This allows even the most discolored teeth to appear pearly white.
If you're embarrassed about your smile or displeased with the way your teeth look, porcelain veneers can be an excellent cosmetic treatment.
We frequently provide dental veneers to people experiencing the following problems:
Significant discolouration of teeth. This may result from excess fluoride, tetracycline or other drugs, history of root canal treatments, or lifestyle factors
Problematic wear and tear on teeth that has compromised their appearance
Teeth that are broken, chipped, or have other signs of trauma
Irregularly shaped or uneven teeth
Teeth that are longer or shorter than one another
Irregular gaps between teeth
Any other problem that affects the appearance of the surface of the teeth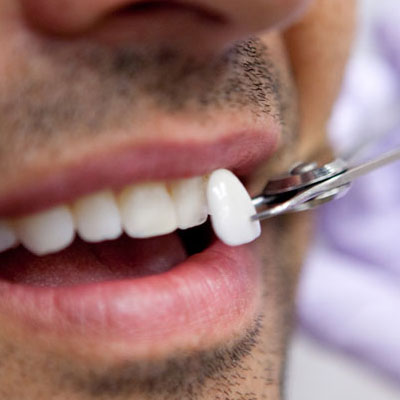 The Dental Veneer Procedure
Dr. Rusteika has over 25 years of experience providing dental veneers and other cosmetic dentistry services to the patients he serves. He begins by performing a thorough assessment and smile analysis, including mock-up to help you envision what the final result will look like. This ensures that you can provide input on the look of your new smile.
Getting porcelain veneers usually requires two visits. The veneers are created from an impression (mold) of your teeth that is then sent to a professional dental laboratory where each veneer is custom-made (for shape and color) for your individual smile. Once the customized dental veneers are created, they are specially bonded to the front of your teeth.
With little or no anesthesia, your teeth are prepared by lightly buffing and shaping the front surface of the teeth to allow for the small thickness of the veneers. The porcelain veneers are carefully fitted and bonded onto the tooth surface with special bonding cements and occasionally a specialized light may be used to harden and set the bond.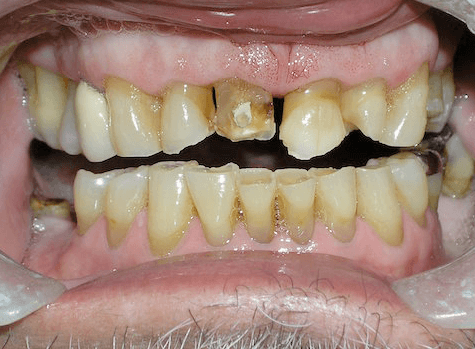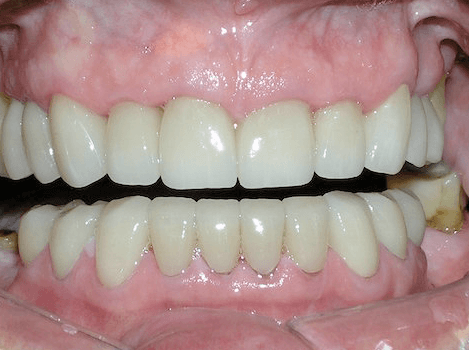 Benefits of Porcelain Veneers
The biggest benefit to veneers is improving the appearance of your teeth, giving you a brighter and more even smile. Dental veneers are often used to treat the following cosmetic occurrences:
broken or chipped teeth
severe discoloration or uneven coloring that can't be fixed with whitening
gaps in the teeth
smaller-than-average teeth
pointed or unusually shaped teeth
Veneers can last for more than a decade, depending on the type of veneer you choose, making them a semipermanent investment that can make you more confident in your smile.
New patients are always welcome! Let's discuss your dental health together.
Frequently Asked Questions: